This post is very dear to my heart. If you're close to me and have ever brought up anything about music, I've most likely talked to you about my feelings for jazz music. Jazz is a word for a style and spirit of music that is way too vast to define. It's that very spirit and comfortability with non-classification that makes me love everything that jazz is, and continues to be.
I've chosen to try to talk about jazz because I believe the spirit of jazz has the power to change the world. I believe that because jazz has the freedom to adapt, grow, and mature along with our culture. I also want to talk about jazz because many of my friends don't really know what jazz is. Jazz for many is that weird elevator music with the processed saxophone. Or it's the wild confusing music that is hard to enjoy because there's nothing for your brain or ear to latch onto. I sympathize with all of you because I've been there.
I'd like to try to present this art form that is born in America to you in a way that's hopefully more approachable so you can find your niche and begin to enjoy the wide palette that jazz has to offer. To me, jazz is like fruit. It's a huge overarching term that encompasses a plethora of colors, tastes, and shapes. Most people who "don't like fruit", probably just don't like any fruit that they've tried. But there's most likely a fruit out there that they'd enjoy.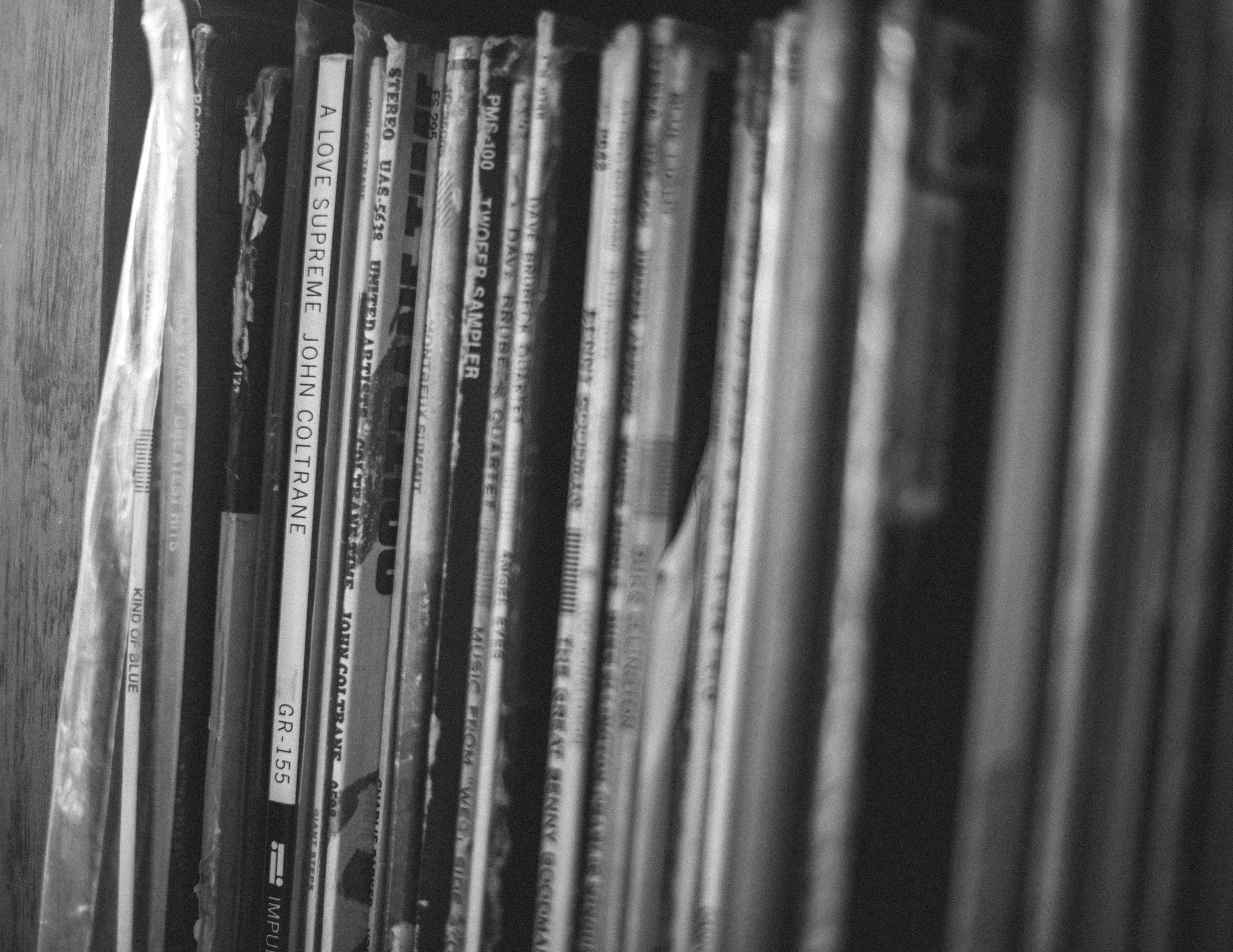 Jumping right on in now…what is jazz? An excerpt from Wikipedia that I believe does a decent job is from Krin Gibbard:
"jazz is a construct" which designates "a number of musics with enough in common to be understood as part of a coherent tradition"
I think this explanation is a good start. Jazz historically is a musical style that developed in African-American communities in New Orleans where historical musical styles of the community (blues, ragtime, African and Caribbean rhythm, Afro-Latin) began to blend because slaves were allowed to practice musical parts of their indigenous culture while mingling with European, Caribbean, and Latin cultures. Jazz back in the early 1900s was essentially heathen music. This music created as a result of cultural and racial blending was performed primarily in the red-light district called "Storyville" where there were brothels and night clubs. New Orleans is also crucial in the dissemination of this early jazz music because it was a popular tourist port location where racial intermingling occurred. Listeners would indulge in the melting pot culture and share about the musical entertainment they encountered on their travels.
Marching bands began to integrate in this area due to bandleaders looking for the best talent to provide entertainment regardless of race. During this intermingling, musical styles began to fuse together. Syncopated patterns were created which later evolved into the jazz swing rhythm that we all know today.
The rhythmic "innovation" of swing coupled with the influence of Lousiana brass bands fused with African and Latin percussion continued to evolve in African-American communities. Fast forward a couples years.. it was soon picked up by middle-class white communities which helped the style become more established in popular culture. Since jazz was still a music that was non-traditional and counter culture, it found a similar home in nightclubs during prohibition where people looking for a good time could hear and see fresh live music.
Artists like Louis Armstrong and Duke Ellington formed their own bands and started their own residencies at popular clubs. With the help of the radio, the new sounds being cultivated in these nightclubs started to get out to the community. During this time, many African-Americans from the south were relocating to northern cities to escape racism and find work. This African-American Great Migration led to the Harlem Renaissance and a new establishment of African-American culture in highly populated black cities where jazz became increasingly popular.
If you continue to fast forward, you'll see an African-American community where jazz musicians are cultivated. Every great jazz musician had influences they drew from and styles they emulated from others. Players like Miles Davis and John Coltrane drew from their influences and expanded on them to create their own musical identity. Through this process, the sound of jazz has changed and evolved as culture has continued to evolve and become more nuanced. Each new musician that studies jazz gets educated on the music of the jazz forefathers and expands on it to include pieces of their culture and unique personal experience.
This is the reason why I love jazz. Jazz is a music that started from the celebration of the intermingling of cultures, and has expanded to include all experiences from all cultures. The jazz bandstand was one of the first places where you could see multiple races treated and valued as equals. Jazz encompasses music that can be used to dance to, as well as music that is meant to stretch what we believe is possible and palpable. But most of all, jazz to me encompasses a spirit of trying to communicate through music a thought, feeling, or ambition that is real and authentic to the musician. Jazz provides a blank canvas where one can paint in their colors and create something that is a true representation of themselves spontaneously. In this way, jazz is extremely vulnerable and it's beautiful to see a musician's vulnerability honored at a show.
The purpose of all this background is to communicate that jazz is for you. That's right. Jazz music is the musical manifestation of the intermingling of culture. And you are included in that culture. I say that to make sure that you don't throw out the baby with the bath water regarding your previous run-ins with "jazz". Especially if it was in an elevator or on hold during a conference call.
What you need to know is that this cultural expression of intermingling we call jazz is very much alive and well in many forms for all backgrounds and preferences. Below I'm going to give some suggestions regarding some places to start if you'd like to dip your toe in jazz music. I'll make these suggestions based upon appealing to current musical genres so hopefully you can listen to something that doesn't sound totally foreign. Even if you still don't particularly prefer jazz after checking out one of these albums, I hope you realize that jazz is a deep and wide well of expression that we all can relate to on some level.
Hip Hop & RnB:
Robert Glasper Experiment – Black Radio || Black Radio is a snapshot of what hip hop meets jazz looks and sounds like. This album's a great starting point due to its multitude of guest artists like Lalah Hathaway, Lupe Fiasco, and Erykah Badu providing lyrics to a mostly hip hop influenced soundscape.
Christian Scott aTunde Adjuah – Ruler Rebel || This album combines trap style hip hop beats with African influenced percussion and ethereal trumpet playing from one of my favorite artists.
Maurice Brown – The Mood || Lots of crossover hip hop/rnb influence on this one. A good one for listening to in the car.
Makaya McCraven – In The Moment || A series of spontaneous compositions for the most part, this one's pretty unique. Lots of developing of melody over the top of hip hop style grooves from Makaya McCraven.
Americana
Bill Frisell – Big Sur || This album makes me think of the Wild West days. Lots of classic sounding guitar on this one.
Julian Lage – Arclight || Julian reminds of a young and spry Bill Frisell. Similar nostalgic America sounds with a bit more youthful adventure.
Anthony Wilson – Frogtown || Frogtown is pretty much a singer-songwriter album. Anthony's improvised guitar playing and musical vocabulary in the areas where he gives himself freedom definitely draws from a blues based jazz heritage.
Alt-Rock
Donny McCaslin – Beyond Now || Energetic and wild. If you're looking for raw power akin to a rock band… check this out.
Mehliana – Taming the Dragon || This is a duo album with Mark Guiliana on drums and Brad Mehldau on keys and synths. This music is pretty epic. The combination of electric pianos, sound samples, distorted synths etc. makes it extremely eclectic.
Horace Bray – Dreamstate || This album is beautiful. Dreamstate is Horace's debut full-length and his music reminds me of Radiohead meets Coldplay meets George Benson. Definitely one to listen to on a rainy day with a cup of tea.
Female Lead
Gretchen Parlato – The Lost and Found || The Lost and Found starts with arguably my favorite jazz cover of a pop song in her rendition of "Holding Back the Years". Her original composition "Better Than" is also equally beautiful and delicate.
Esperanza Spalding – Radio Music Society || Just in case you're unaware… Esperanza beat out Justin Bieber, Mumford and Sons, Drake, and Florence and the Machine in 2011 for the Best New Artist Grammy. Her voice and bass playing are wonderful. This album is super catchy and so musically pleasing. The songs are so approachable, I often play them during cocktail hour at weddings when I DJ.
Diana Krall – Turn Up the Quiet || I haven't listened to this album much, but I'm well acquainted with some of Diana's previous albums. I included her over some others in this list because she fits the classic female jazz voice bill. If you're looking for your Ella style ballads, here's your lady.
Gospel Influence
Joey DeFrancesco – Project Freedom || Joey is a tremendous organ player. This album has both "Lift Every Voice and Sing" and "A Change is Gonna Come". Two hammer tracks and he knocks them out of the park.
The Eric Byrd Trio – Saints Are Still Marching || My drum teacher I used to study with plays in the Eric Byrd Trio and this album is a collection of classic church songs brought to life in a jazz piano trio setting. Very easy to listen to and very well composed.
Jamison Ross – All For One || Jamison sings and plays drums, and you can tell by his voice that he has sung in the church. Classic gospel blues feels all over.
My Favorite Classics
Miles Davis – Miles Smiles || Miles Davis, Tony Williams, Herbie Hancock, Wayne Shorter, and Ron Carter. Arguably one of the most killer quintets ever to occupy the bandstand.
John Coltrane – Giant Steps || Giant Steps was my first exposure to John Coltrane and the first jazz record I ever purchased. This established my connection to Coltrane's sound. His sax playing is powerful and sporadic. It was the first time I heard a saxophone that gripped my attention and confronted my assumption that the saxophone was just a sensual "jazzy" instrument.
Dave Brubeck Quartet – Angel Eyes || I love Dave Brubeck because his quartet was very tight. They always played together and complemented each other and his music is very easy to listen to. Also Joe Morello is one of the most swagged out and underrated drummers of the era.
Larry Young – Unity || Unity is one of my new favorites. I love Unity because Larry Young is an organ player and Elvin Jones was the drummer on the album. The interplay between all the instruments is exciting to listen to and I believe this album captures the collaborative spirit of jazz very well.
I highly encourage you to give jazz another try if you haven't recently. There's so much under the jazz umbrella to enjoy and discover. Also read up some more on the history of jazz and its context in America. Jazz ultimately evolved into all of the popular American music styles we have today like Funk, RnB, Rock, Hip Hop etc. So give yourself 30 minutes to sit down one day, turn your phone on silent, and just listen to one of the suggestions above and let me know what you think here or on Instagram. If you're looking for any more suggestions on albums to check out, shoot me a message and I'd be happy to share some I recommend.
I hope you enjoyed learning about jazz and how it constantly gets me excited about music and the world we all share together. I'll most likely follow this up with a music discussion with some guests that I'll post in the near future. Let me know what you think in the comments!
Peace and blessings.